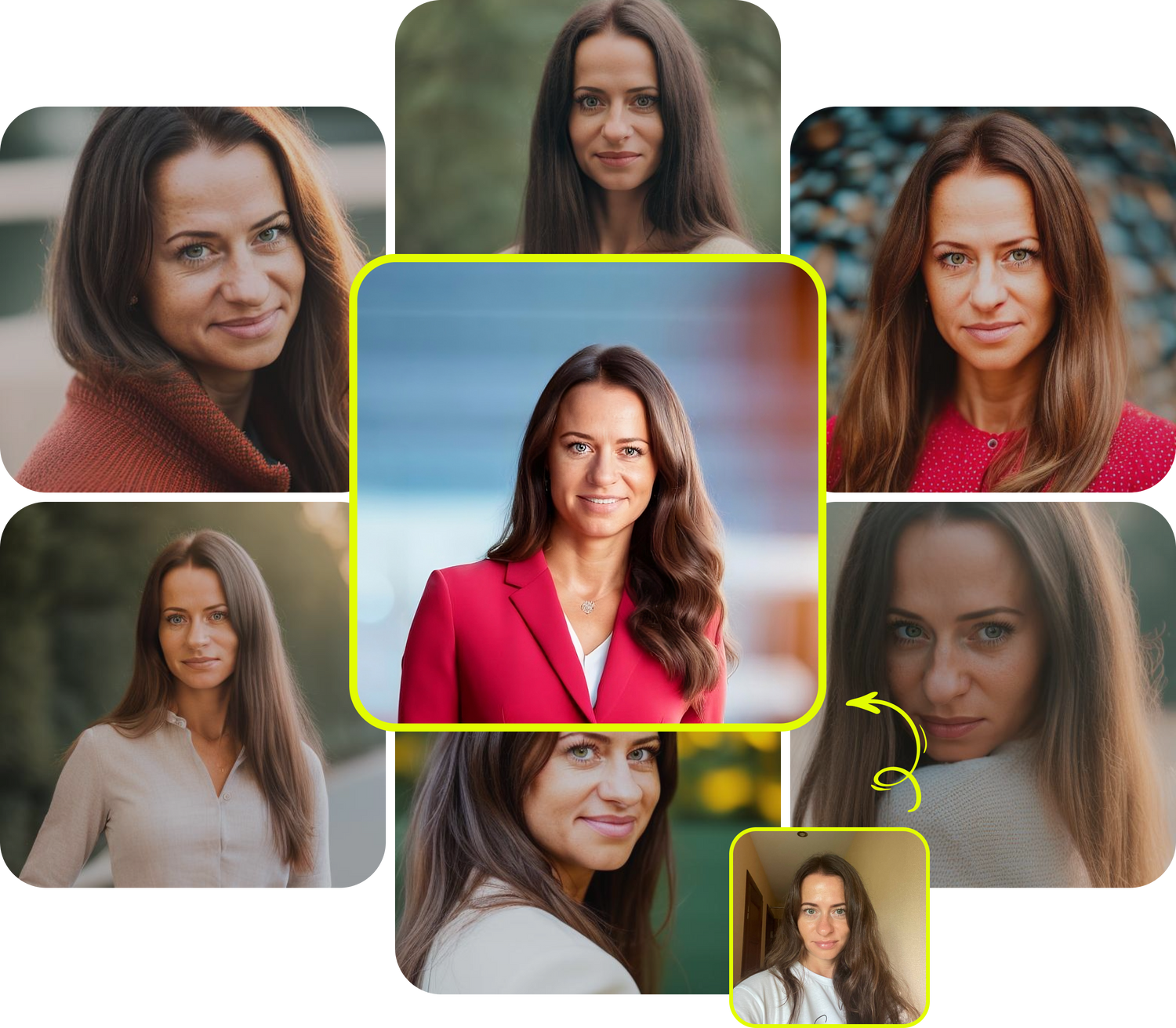 Transforming Selfies into AI-enhanced Professional Headshots
AI-Generated Professional Headshots: Convert your selfies to Professional Headshots in Under an Hour! Our pioneering service prioritises precision and inclusive aesthetics.
Get started
10 Professional Headshots

Get versatile, professional-quality headshots: Indoor, outdoor, casual, formal. Expect 5-10 stunning images!

Famous Splento's Gallery

Access your images through a private gallery, save your favorites, and export them effortlessly.

100% Money Back Guarantee

We offer a money-back guarantee for users who haven't downloaded any images from the gallery and are unsatisfied with their results, which occurs in approximately 5-10% of cases.

Delivery within 2 hours

Skip the hassle of trying on new clothes, applying makeup, or finding the perfect location. Simply upload your pictures from your phone, and within a few hours, your headshots will be ready to go.
Team Excellence, Flexible Pricing!
Tired of the lack of uniformity across team photos affecting your corporate branding? Discover the Splento advantage with AI-enhanced headshots that unify your brand image, all at unbeatable rates. Act now!
AI: Fast, Versatile, and Customizable... Even in Your Pajamas!
I recently upgraded my headshots, and guess what? I did it in my pajamas! #NoJudgmentHere. After seeing how amazing my colleague Susan Whittemore's new AI-generated photos turned out, I couldn't resist trying it myself. I spent just thirty minutes selecting photos on my phone, and then... boom! Hundreds of AI-generated headshots appeared, showcasing various settings, backdrops, and styles. Mind-blowing, right?
Try now
Frequently Asked Questions
What do you do with my uploads?

We keep your originally submitted pictures (especially the ones that didn't make the cut) so that we can learn about how to improve the experience for other users.
Your images are never shared with any 3rd party under any conditions and only used to improve the experience for others.
You are also welcome to opt-out of this at any time by sending a quick message to the team. By keeping your pictures with us you can ensure that as we release better quality generations you might not need to upload any more pictures.
What is the picture quality like?

We've only recently launched but so far 82-90% of our users are happy with their headshots. Generative AI can be unpredictable with the current state of the technology so we recognize that some users won't really have any images they can use. This is why we offer a money-back guarantee.
How do I get help?

You can reach out via email to spelnto@splento.com or you can also choose to chat with our team right now.